Gaming is an essential part of everyone's life. And during this COVID-19 Pandemic, everyone tries to become busy in some activities. Most of them choose to game.
Gaming like Pubg is very famous in today's era. But these require high GPU and CPU PCs so that everyone can easily and without any interruption enjoy it. For this, you must need a Powerful gaming PC to enjoy games without any interruption. I will Recommend you Top 5 Best PC having high Graphics and CPU capabilities for Gaming PCs.
Here Are Top 5 Gaming PCs for you.
1)Alienware Aurora R11:
CPU: Intel Core i5 10400F – i9 10900 | Graphics: Nvidia GTX 1650 – RTX 2080 Super | RAM: 8GB – 32GB 2933MHz | Storage: Up to 2TB M.2 PCIe SSD + 2TB SATA HDD
Alienware is the best gaming PC. Its design is not too good for attraction but its working is undeniable.it's design is similar to the R9 forebear.
It used four CPUs of different configurations that are i5 10400F, i7 10700,i7 10700K and i9 10900. The GPU used in this is Nvidia GTX 1650 to RTX 2080 Super. This provides high smashing performance. Its cooling system keeps the interior temperature normal.
The amazing feature is that it provides access to every part of the PC without tools. And it also has a facility of upgradation.
These facilities make it more powerful than others.
2)Corsair One i164: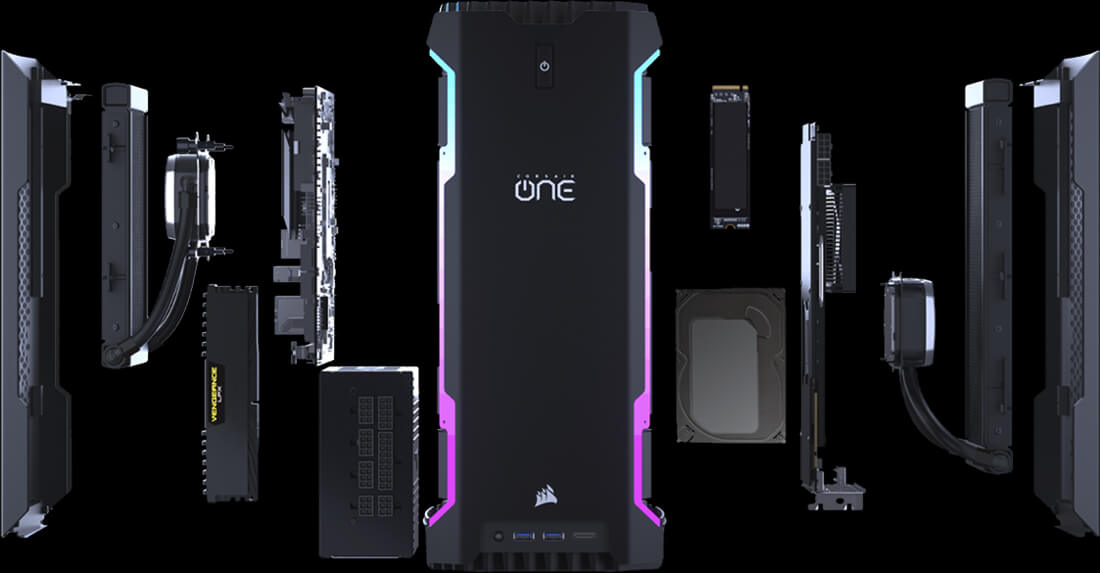 CPU: Intel Core i9 9900K | Graphics: Nvidia GeForce RTX 2080 Ti | RAM: 32GB DDR4-2666 | Storage: 960GB NVMe M.2 SSD, 2TB HDD
It is one of the high rated gaming PC with an updated version. It is also upgradable.
Everyone wants that PC require a small space, this is best for them, it is a sleek and potent little machine.
It provides outstanding performance.
The best part is that The CPU and GPU used independent liquid solution.140mm Maglev fan is used to pump out all air.
But one problem is that it has a limited access facility to some parts of the CPU.
3)HP Omen Obelisk
CPU: Intel Core i7 8700 | Graphics: Nvidia GeForce RTX 2080 | RAM: 16GB DDR4-2666 | Storage: 256GB M.2 SSD, 2TB HDD
The price is too low that everyone can easily afford it. It lies between $2000.This is because it removes all the useless things from it so that price will be reduced.
It is highly customizable. The GPU used in it is GTX 1060 while the processing unit used is Intel Core i7 8700. These enhance the performance of a gaming PC.
If someone needs a simple design PC then I recommend this for you. It has enough space on one side so in the future it may be smaller and can easily transportable.
4)Origin PC Chronos
CPU: Up to Ryzen 9 3900X | Graphics: Up to Titan RTX | RAM: Up to 32GB 3,000MHz | Storage: Gen4 PCIe SSD up to 2TB
The functionality and the powerful workstation this will provide is too amazing that its high cost not affect its customers. You surely love to get this.
It provides a huge choice of components and makes it best for the users.
After buying this you will get a pass for three months of Xbox Game.
Now you will surely buy this.
5)CyberpowerPC Gamer Xtreme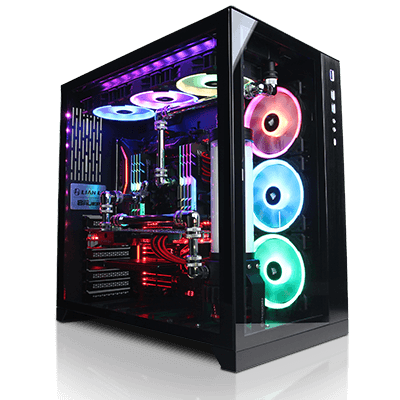 CPU: Intel Core i5 9400F | Graphics: Nvidia GTX 1660 6GB | RAM: 8GB DDR4-2400 | Storage: 1TB HDD 7200RPM + 128GB SSD
If someone wants a prebuilt gaming PC. CyberPowerPC is the best for them.
It provides amazing functionality and Fantastic performance under $1,000.
But it's one flaw is that it provides only limited SSD storage.