From the beginning of the COVID-19 crisis, everyone is advised to wear a mask when they go out from home or anywhere. As people faced mask shortage, organizations and designers decided to make additional masks for the ease of peoples. Frontline workers played an important role in fighting the current situation. It's difficult to wear masks 24 hours a day as it causes irritating because of ear straps. It became more difficult for the frontline worker who wears hijabs.
Hijabi Masks
Halima Aden and Anywear company decided to create matching face coverings, hijabs, and turbans. Anywear launched its project of headbands made with buttons for frontline workers. Anywear has done this work with the collaboration of Allure. Organic Fiber is used to made Face covers, hijabs, and turbans also these are machine washable and reusable.
Whenever a set of masks sold, the company donates a new set to frontline workers. The hijab and turbans designed in seven different colors and designs. And the price of these masks is 40$ for those who want to buy these masks.
Rose Patel Masks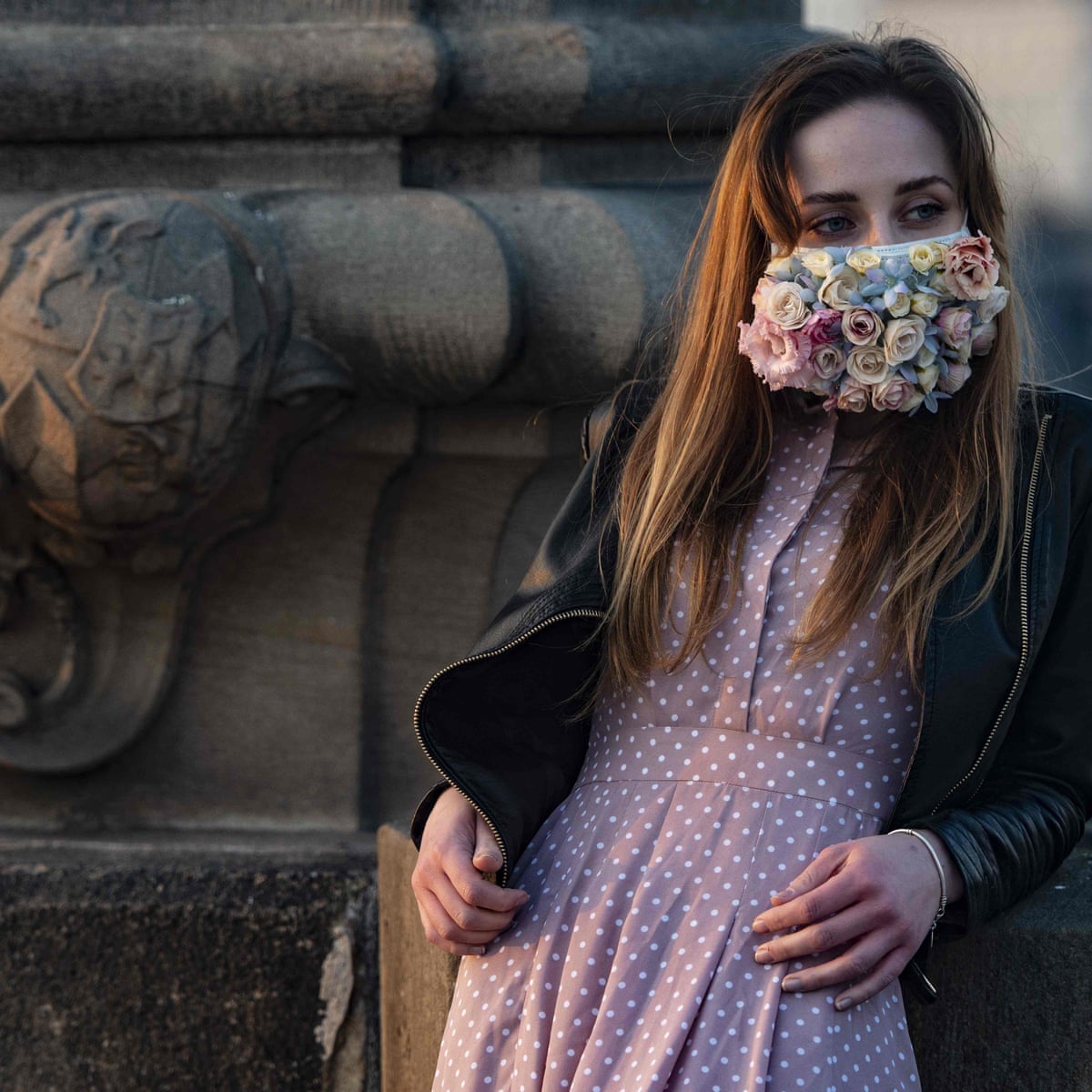 In Iraq, a woman wore a mask that was decorated with Rose Patel's to add colors to the mask.
Animal Shaped Masks
In Indonesia, a child wearing a mask that's designed is looked like an animal covered to ears.
Transparent Masks
In France, Anissa Mekrabech made a transparent mask for those people who are unable to listen and communicate through lips reading. This makes it's easier for such people.
Cabbage Masks
In Palestinian, a mother found leftover cabbage useful in this pandemic time. She used cabbage leaves for the masks for her children.
Artists Masks
In Palestinian, an artist named Dorgham Krakeh paints different designs over an N95 mask to make them different designs and to aware of people through this art.
Matching Masks along with Wedding Dresses
In Germany, a designer Friederike Jozig designed a wedding dress along with the veil and matching face masks to wear in this time of crisis. She has done this for the brides-to-be to wear it on their wedding day and enjoy their day.
Skull Design Masks
In Beirut, a fashion designer Eric Ritter hides his face behind the design of the Skull for awareness.
Cartoonist Masks
In Venezuela, a woman wore a cartoonist mask. The purpose of this is to follow the statement of the Government to wear masks in this pandemic situation and makes this mask is a fashion.
Zipper Face Masks
In Germany, Wolfgang Schinke and Pierre Zielinski designed their style of mask. They designed a mask that has a zip in a line over it.